TWO BLOCKS from the UM MAIN CAMPUS

THREE BLOCKS from the BASEBALL STADIUM

FOUR BLOCKS from the SPORTS COMPLEX

FIVE BLOCKS from the STUDENT UNION and the POOL

SIX BLOCKS from the LIBRARY

FOUR BLOCKS from the SCHOOL OF LAW and ARCHITECTURE

EIGHT BLOCKS from the METRO RAIL

SEVEN BLOCKS from DOWNTOWN SOUTH MIAMI

SEVEN MILES from DOWNTOWN MIAMI
Our properties are ideal for UM Visiting or Tenure Track Faculty as well as Professional, Graduate and Undergratuate Students.
These are single family houses, providing a private and secure environment best suited for academic work.
We provide maintenance of the premises including yard service.
You can choose to add the utilities and maid sevices to your monthly rent.
We offer discounts for multi-year contracts and advanced annual rent payments.
THE BEST RENTAL HOMES
WHILE ADVANCING YOUR CAREER
AT THE UNIVERSITY OF MIAMI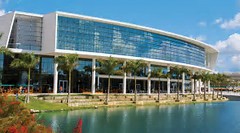 RENT WITH US
AVOID mIAMI TRAFFIC -- wALK TO campus
eNJOY YOUR FREE TIME & SAVE MONEY